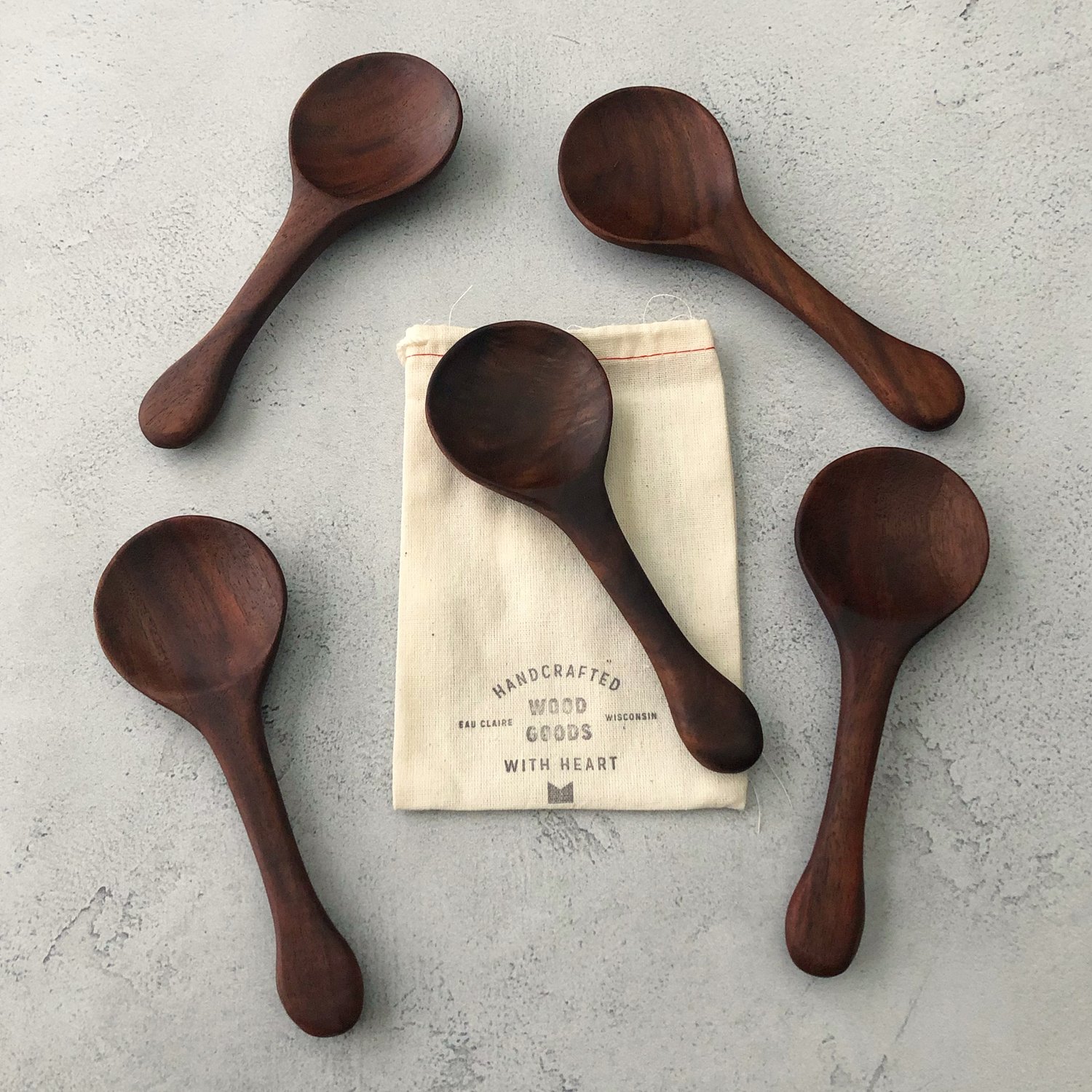 These scoop / spoons are handy to have around for whatever you need! Coffee, tee, spices, or even just for eating with!
Each one measures approximately 6" long and is finished with a 100% food safe blend of mineral oil and beeswax.
All wood items should be washed only by hand, and never put in a dishwasher.