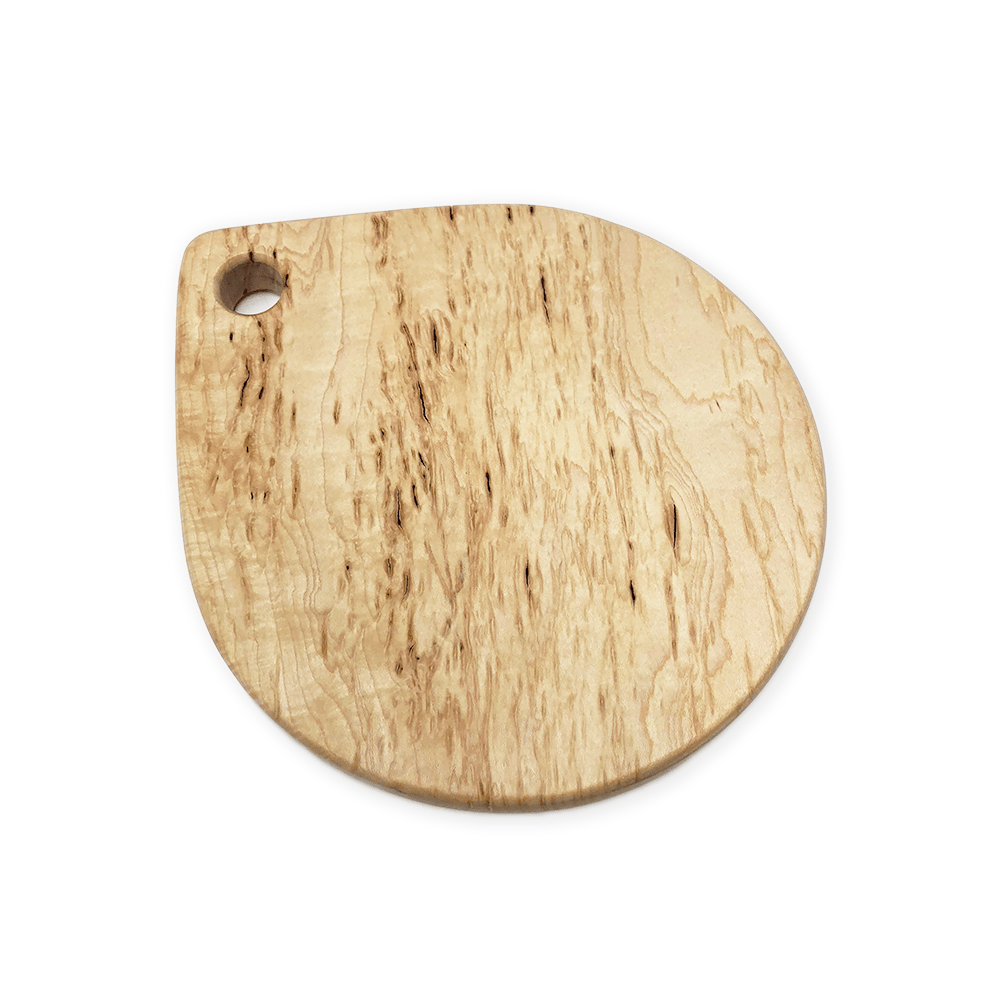 "Raindrop" bark pocket maple board
This serving board is made of solid maple, and measures 9" by 7.5" and is approximately 7/8" thick. Please note there are some minor cracks/inclusions, but they are natural and do not have any structural impact on the board.
All boards are polished with a 100% food safe mixture of mineral oil and beeswax to protect the board and provide a glass smooth finish.
Be sure to pick up a spreading knife to go with it!