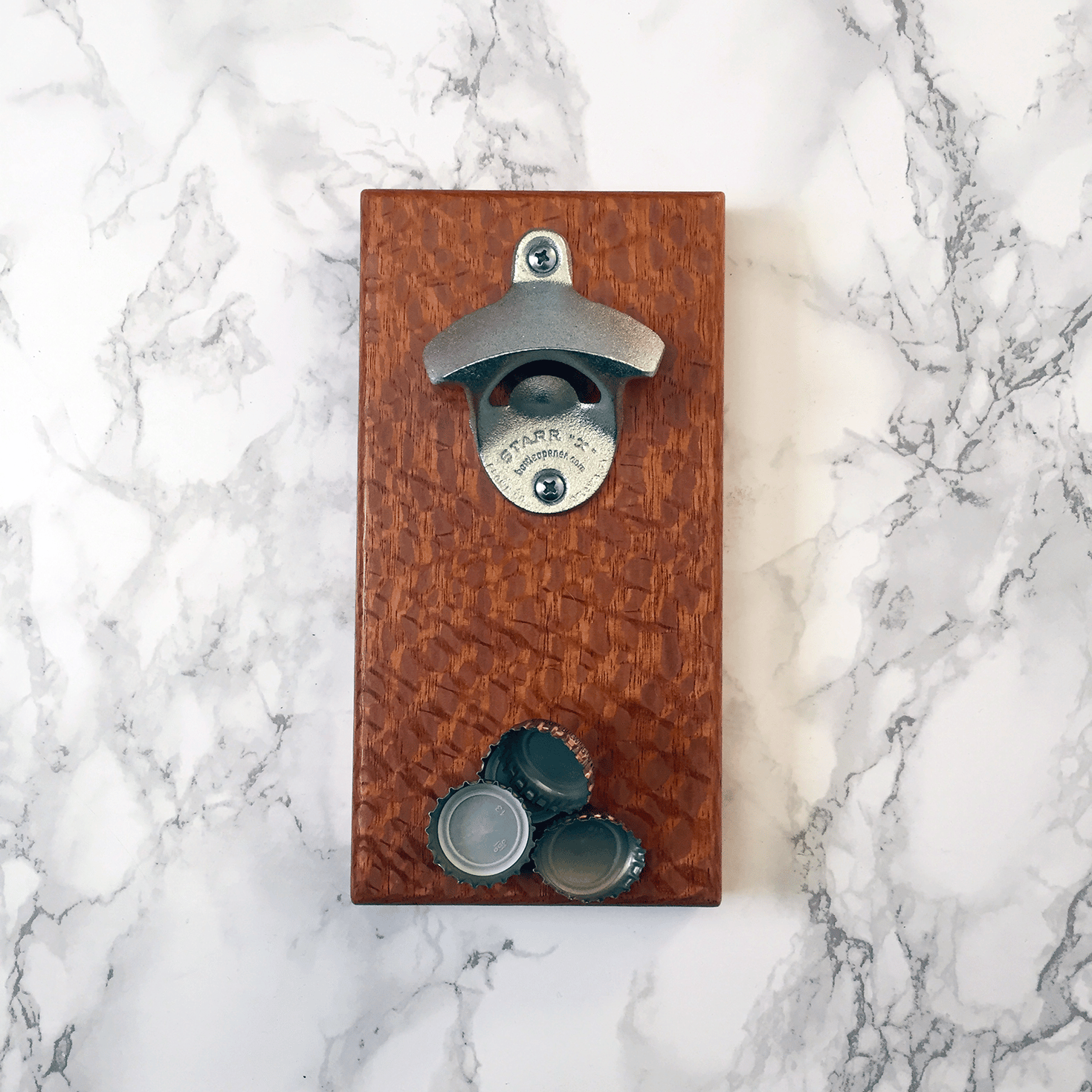 Lacewood magnetic bottle opener
This opener is made of south african lacewood and has a high quality Starr-X brand bottle opener attached. It has 5 incredibly strong rare earth magnets embedded in the back, and will catch the cap when you open the bottle - holding anywhere from 25-30 caps at a time! The strength of the magnets will also allow you to mount it directly to your refrigerator!
The wood is finished with a high performance polyurethane, which is completely waterproof and will hold up for years to come. It also has a cork backing to protect it against scratching your refrigerator.