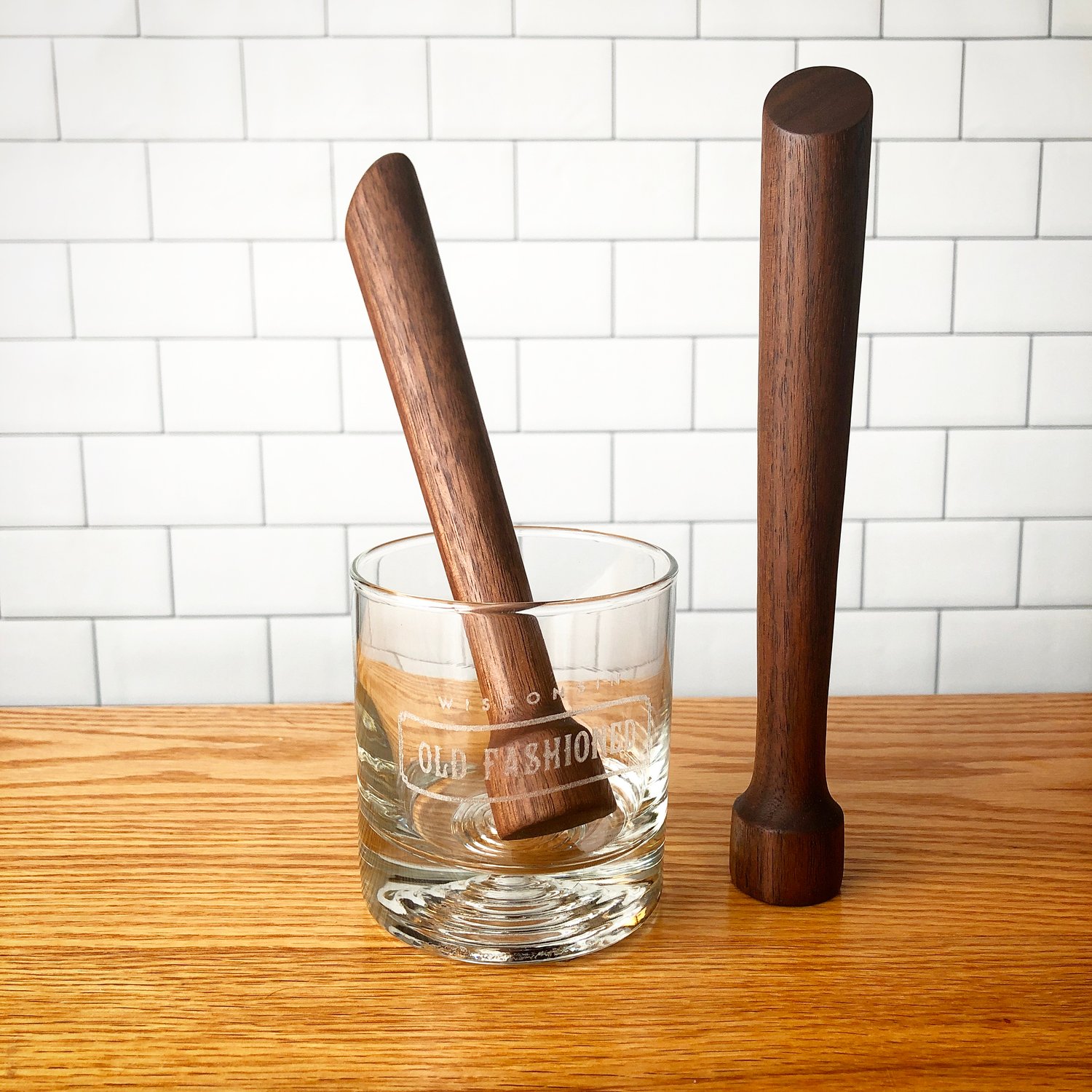 These cocktail muddlers are used for muddling (or mashing) fruits, herbs, spices, etc in the bottom of a glass to release their flavor. Helps you make the perfect Old Fashioned!
Each one measures approximately 8" tall and under 1" in diameter. Exact grain color and pattern will vary.
Muddlers are finished with 100% food safe mineral oil and beeswax. Hand wash only.