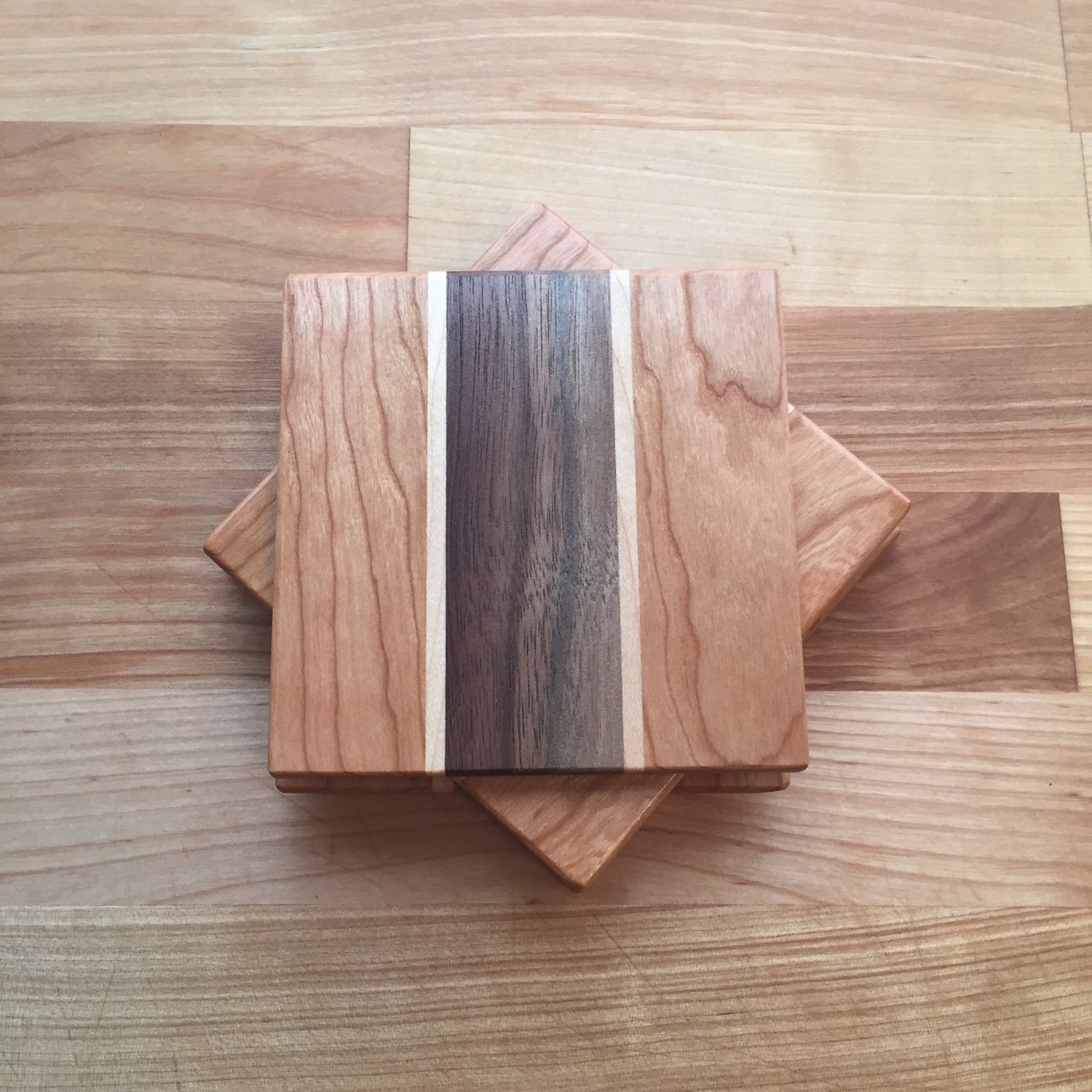 Cherry, maple, & walnut coaster pack
This pack contains four 3 3/4" square and 3/8" thick coasters made with cherry, maple, and walnut hardwoods. Each one is hand-sanded and coated with a durable high performance finish - protecting the wood from any water damage.
Please note: since these are handmade items made in small batches, the product you receive may differ slightly than from the picture.