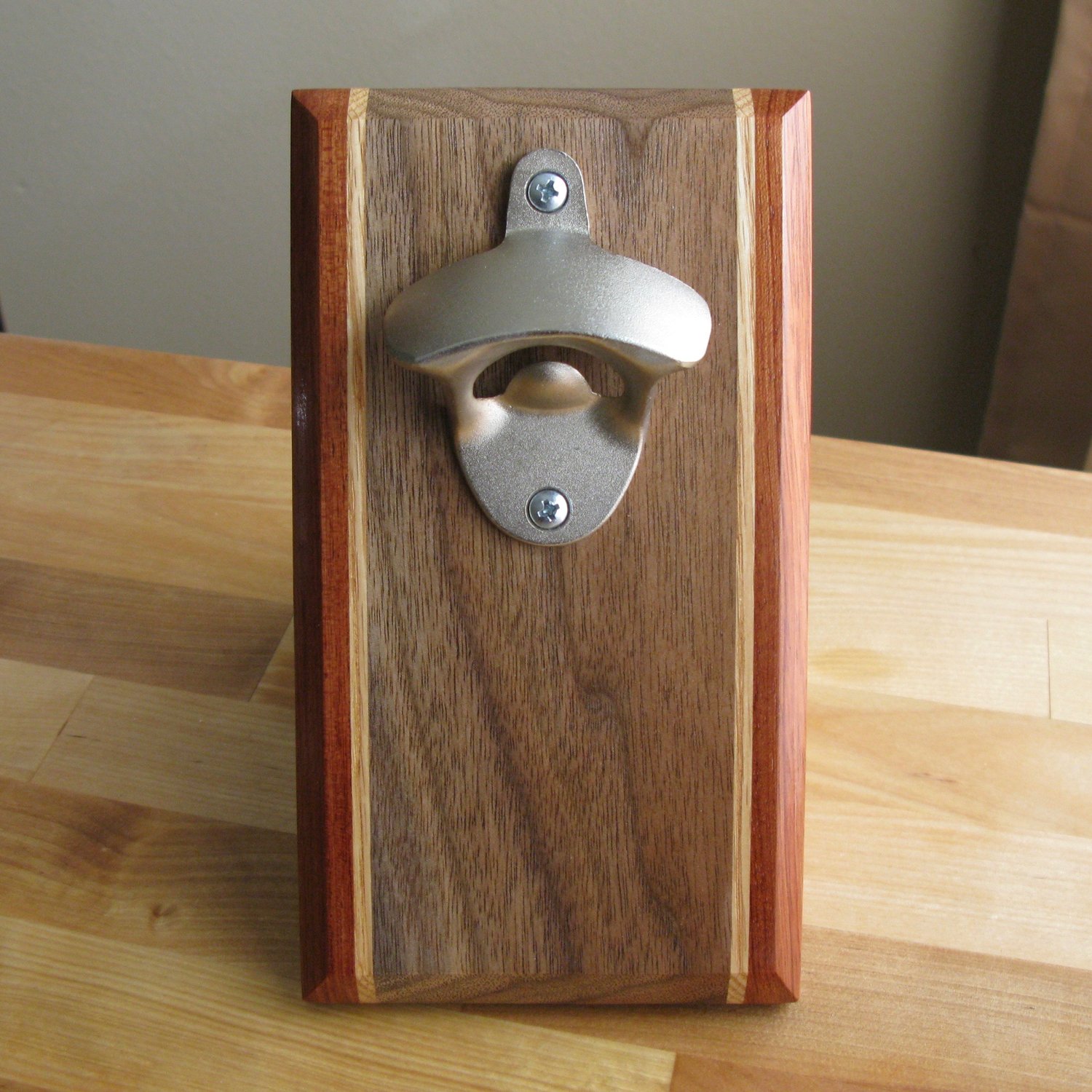 Bubinga, oak, and walnut magnetic bottle opener
This magnetic bottle opener mounts right on your refrigerator! Super strong rare earth magnets are embedded in the back, allowing it to grip tightly to the fridge (or any magnetic surface), and the magnets are capable of holding anywhere from 20-30 caps as soon as the bottle is opened.
The back is covered in felt to protect your fridge against scratches as well.